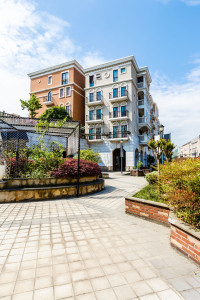 Real Estate Development Law
Prosperous Law Group is well versed in real estate law, both residential and commercial, and is prepared to assist its clients with any legal issue that arises, whether such issue involves a landlord or tenant dispute creation of a commercial lease. Tran & Associates' has experience representing clients include individual homeowners, brokers and agents, landlords, residential and commercial tenants, Homeowner Associations, and Property Management Firms.
For our real estate investor clients, the firm offers services to advise and assist in land transactions including: purchase of, rezoning, entitlement, and development of land throughout California.  We help our client navigate the facets of the entitlement, regulatory compliance, development, and construction process, including land use and subdivision approvals, and redevelopment issues.