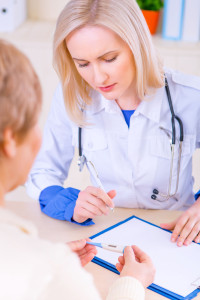 Nursing Business Law
Prosperous Law Group also serves as general counsel for small and growing Nursing Businesses. Kristin Cable is the leading Nursing Business Attorney at Prosperous Law Group. She practices on the following focus areas:
Business Formation
With so many different business structures to choose from, deciding which business formation to use can be overwhelming.  She will help you determine which business structure is appropriate for your nursing business and will create your business entity so it is ready to do business in California.
Contract Development for your Clients, Employees, and Independent Contractors
Contracts are a necessary tool in all businesses. It defines the relationship between the two parties. In the event of a dispute, it will be what is in the contract or what is not included in the contract, will make all the difference.  It's important to use contracts which protect your business and preserves your rights. Contracts are not "one-size-fits-all" so you will need differing contracts for clients, employees, and independent contractors. She works hand in hand with you to develop each contract personal to your business needs.
Business and Regulatory Compliance
Nursing businesses must comply with California laws. The failure to do so may result in monetary fines and even criminal penalties.  Identifying the legal requirements for your back office is just part of it, Kristin helps you navigate the legal landscape for all aspects of your business so that you stay in compliance with the law.
Contract Review
With a keen eye, our firm will analyze those legally binding contracts that people will want you to sign and will assist you in negotiating a more favorable outcome so that you can run your business confidently.
Insurance Review and Advice
You want your insurance to actually provide coverage when you need it. We assists you in obtaining the right coverage for your business instead of a boiler plate policy which leaves gaps in coverage and increases your exposure to risk. If you already have insurance, she will assess your insurance policies to ensure coverage is sufficient and well suited for all your business ventures.
Business Litigation
Litigation can happen to anyone, and it is sometimes necessary. Our office will zealously represent you throughout litigation.
Nursing Registry: