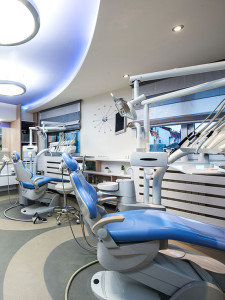 Dental Practice Sales & Management
Prosperous Law Group serves as counsel to general Dental Practices, as well as, specialty practices. Jacob Bach leads Prosperous Law Group's Dental Practice area. He focuses on: sales and purchases of dental practices, business formation, contract and lease review, business succession planning, administrative hearings and licensing, partnership agreements, and employment issues challenging dental practices.
Sales & Purchases of Dental Practices
Jacob works with clients every step of the way during their practice transition, from the initial practice evaluation, to drafting purchase agreements, and finalizing the sale.  He works closely with brokers, CPAs, and consultants to move the sale or purchase toward a successful resolution.
Dental Practice Leases
In anticipation of selling your practice or as part of buying a practice, Jacob evaluates dental practice leases with a keen eye toward the details which affect the price of the practice.
Employment Issues Challenging Dental Practices
Employee issues are one of the biggest headaches that come with running a dental practice.   Jacob is familiar with California's constantly changing laws regarding wages, overtime, breaks, and employee classification.  Jacob will make sure your practice is compliant so you can focus on the practice of dentistry.
Additional Focus Areas:
Business Formation
Contract Review
Business Succession Planning
Administrative Hearings and Licensing
Partnership Agreements